Watercolours are a joy to work with. You can achieve amazing transparency and glow with them. Happy accidents create a great flow of colours. And are so easy to travel with! I packed them when I was going away for a short holiday. Between hiking, reading and photography I found time to paint a bunch of radish and avocado in watercolour technique.
I really enjoyed creating those two! I'm super happy with vibrant greens of avocado and how reds of radishes flow.
They work beautifully in both contemporary and traditional kitchens bringing energy and fun to the space.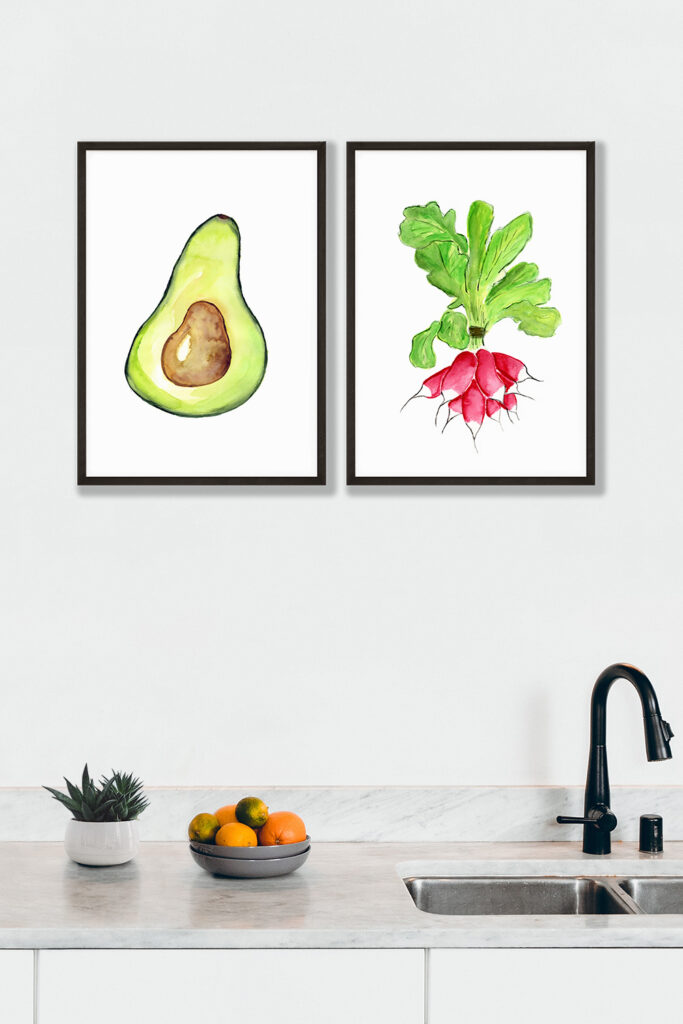 If you like them you can find them on Etsy: Radishes and Avocado