The recent onset of winter reminded me how little colour nature needs to create a magnificent view. A cool, afternoon light, only a few colours, lack of movement and silence of the fields  gave me an inspiration for a contemporary winter landscape. 
Using a small selection of pigments, one can focus on composition and harmony. As a result painting becomes very personal, very 'you' view of the world. 
As world is covered in snow, there are only blues, greys, darks. I considered phthalo blue or ultramarine for blue shade – and decided ultramarine as it has a touch of grey which is so typical for winter sky in England. I choose burnt sienna for touch of earthy colour, paynes grey – my favourite off-black for darks and of course a touch of white. I could skip paynes grey and mixed my own dark to limit palette even more.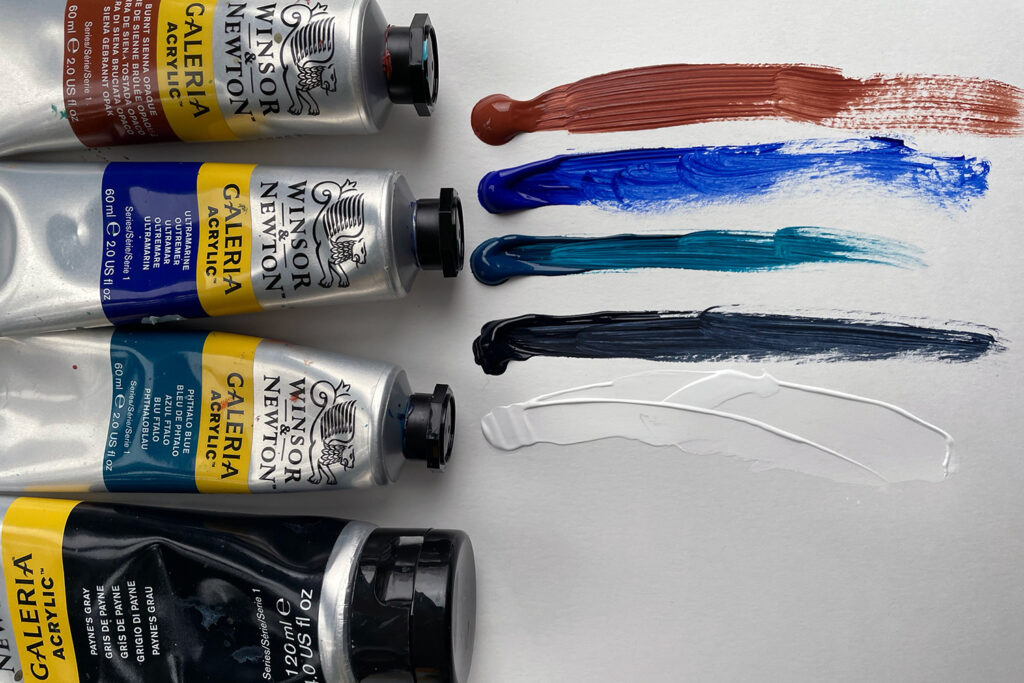 Limited palette allowed me to capture mood and emotion, a feeling of cold and and the irresponsive silence of winter fields.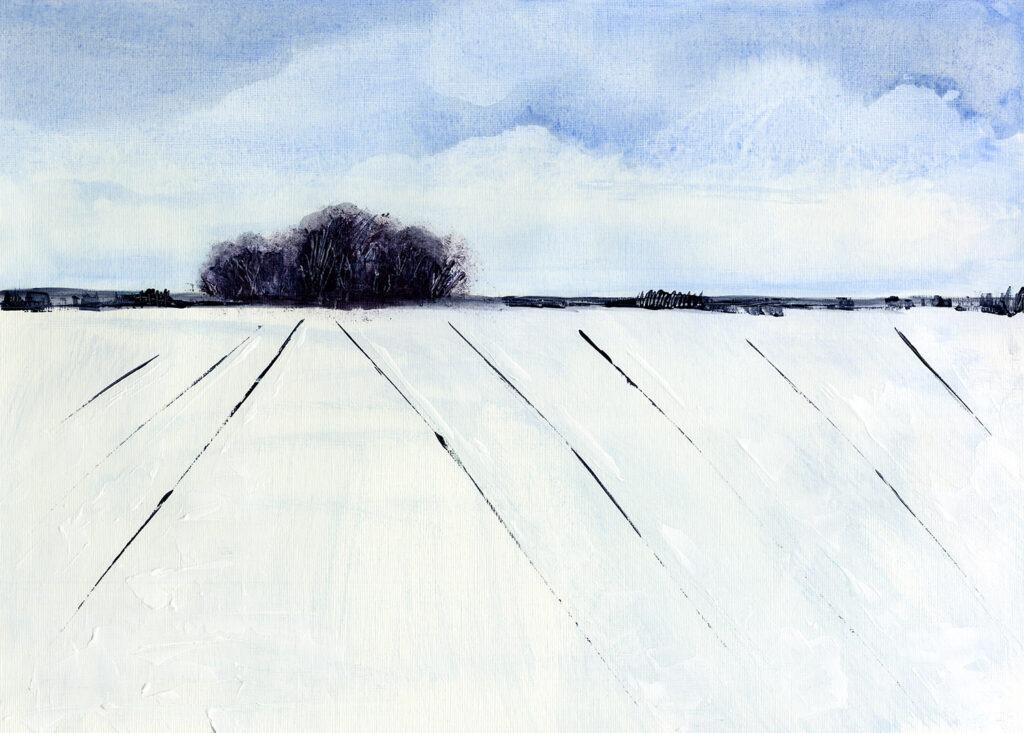 I'm very happy with this almost monochrome, contemporary winter landscape. Its so different in colours from this sunny, warm beach painting I did a few months ago. At the same time both invoke feeling of tranquility and beauty of the nature.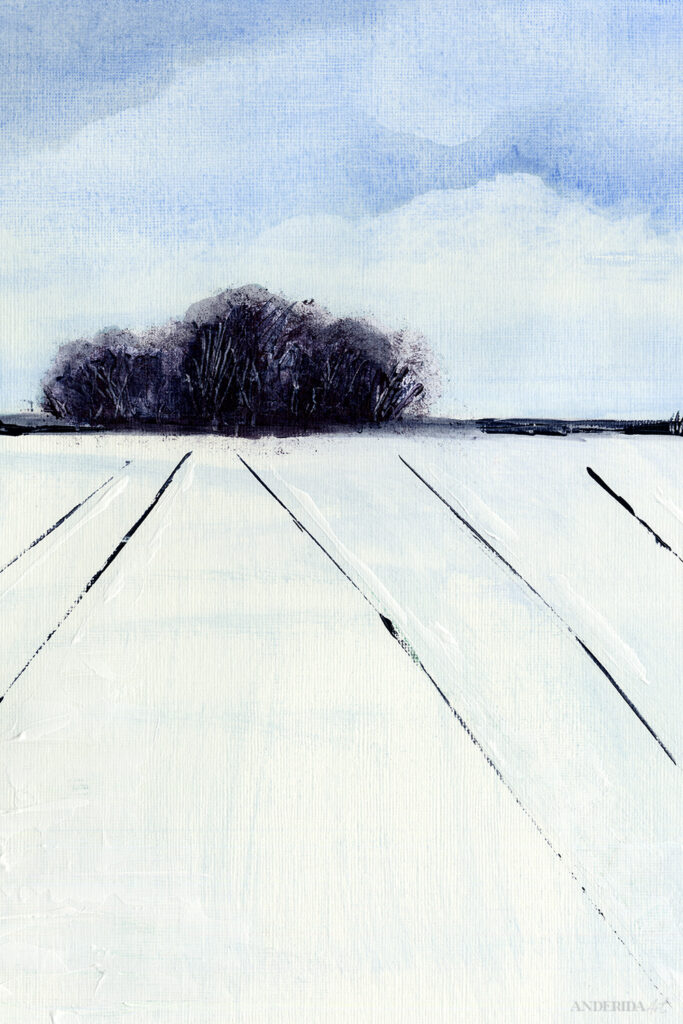 Like it? Here is link to Etsy