Recently, I decided to do a series of digital fine arts featuring seashell paintings in acrylics and pastels.
Making a series of artwork can give a new dimension to most ordinary objects. Not only it encourages variation but also enforces some level of consistency between the pieces.
I spend a lot of time at the seaside – that's my rest time, my meditation time. I'm super happy when I can smell the sea, feel the onshore breeze. It brings out an inner child in me. I frequently spend hours walking, looking at waves, collecting seashells and driftwood. I also sketch or simply take photos if it's too windy to take out my sketchbook.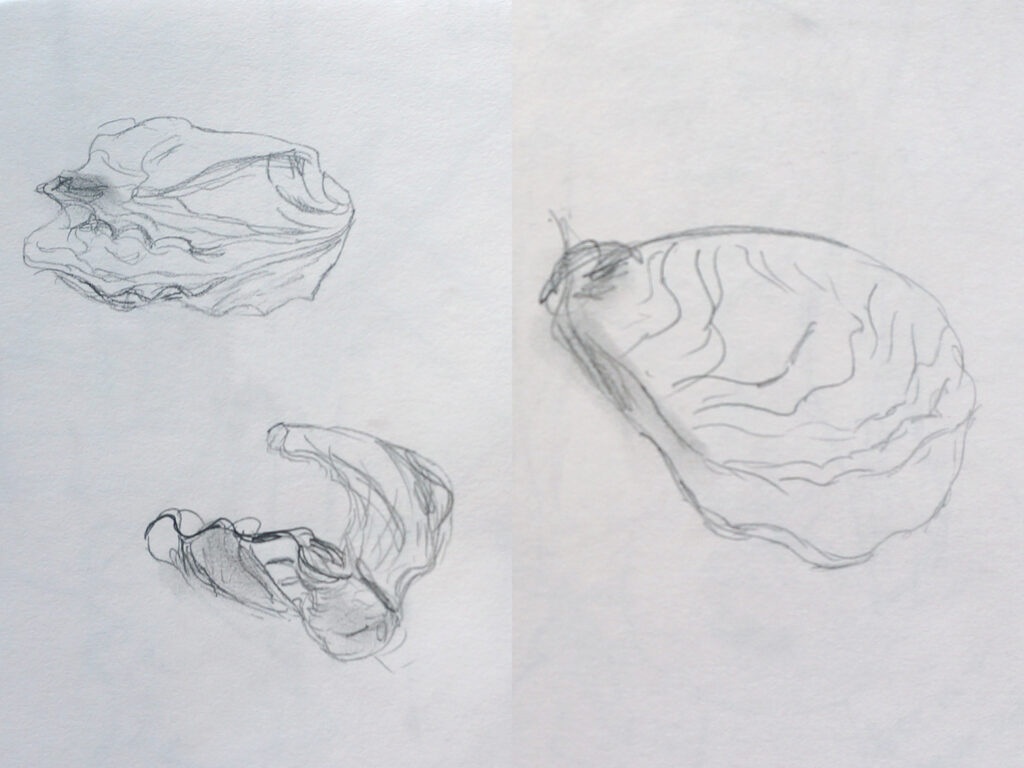 Seashells are such a great joy to paint as they give an opportunity to experiment with colour and shape. As a result, my shells are tranquil and dreamy, invoking a feeling of calmness and peace. Some time ago I shared photos of an oyster shell in this post – it was my first piece. Now, a humble cockle joined.
Put together those little shells can look like they are chatting – a cute addition to a nursery or maybe over a dining table to encourage conversation (over a bowl of steamed mussels of ofcourse and a glass of lovely, cold bubbles on a warm summer afternoon).
Those seashell paintings are also gorgeous when turned away from each other.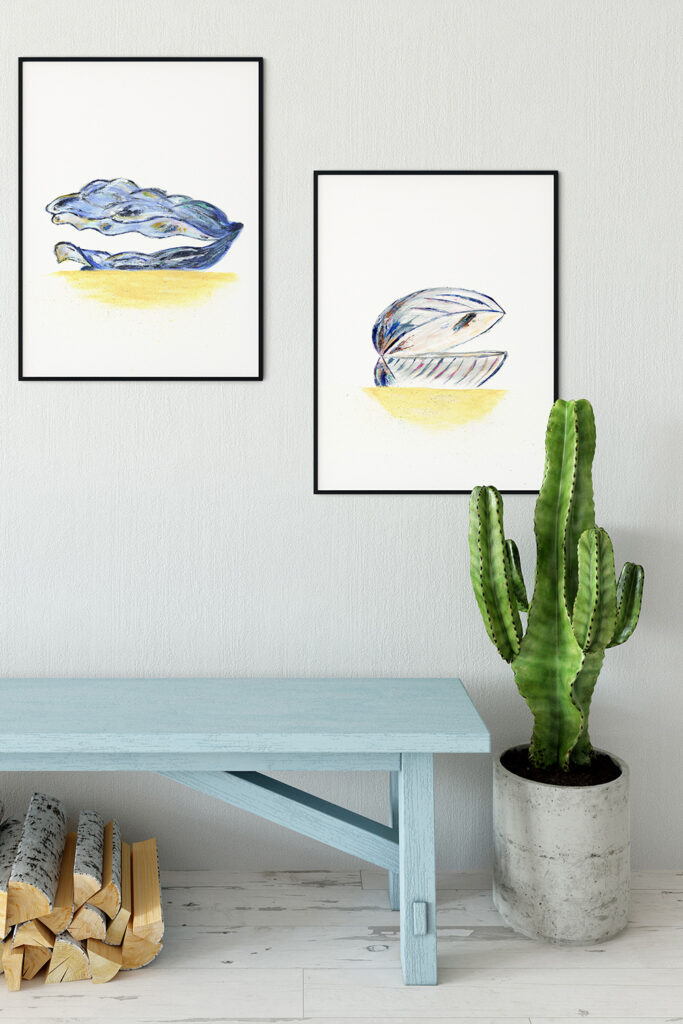 According to my observation and growing shells collection (Country File confirms it), there are still a few others waiting to be painted. I think a good old mussel with its darker colours may be a delightful addition to the seashell series. And I have a feeling it will not be the last.
Does your inner child love beach, sand and seashells? Would you like to have those dreamy shells in your home? Here are some links to my digital art prints on Etsy: a set of two, Oyster and Cockle